Lavorazione dei prodotti caseari
Alfa Laval is well equipped to provide the optimal components required for many different dairy applications. Our changing world means enormous potential for the dairy industry in the years to come. The key to capturing the opportunities is a clear understanding of regional and global trends. Alfa Laval's comprehensive range of innovative hygienic components are key building blocks in dairy processes. Our ongoing mission is to secure hygienic conditions and optimize dairy production.
Prodotti correlati
Servizi correlati
Tutto
Apparecchiature per serbatoi
Automazione
Componenti per la miscelazione
Dispositivi per lavaggio serbatoi
Membrane
Pompe
Raccordi
Scambiatori di calore a piastre
Scambiatori di calore a superficie raschiata
Scambiatori di calore tubolari
Separatori centrifughi
Soluzioni di riempimento
Soluzioni per fabbriche di birra
Strumentazione
Tubi
Valovole in linea
Valvole a otturatore
Valvole di controllo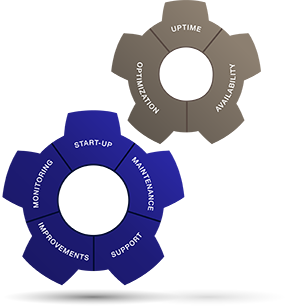 La nostra rete globale di assistenza può contare su professionalità dedicate ed esperte del vostro settore. Siamo qui per mettere a vostra disposizione tutta la nostra competenza e parti di ricambio, ovunque, e ogni volta che ne avrete bisogno.
Il portafoglio di servizi a 360° Alfa Laval soddisfa tutte le vostre esigenze per l'intero ciclo di vita delle apparecchiature – a cominciare dalla fase di avviamento, manutenzione, supporto e miglioramenti fino ai servizi di monitoraggio – per assicurarvi continuità operativa, disponibilità e ottimizzazione.
Riducendo al minimo i costi totali di proprietà, vi aiutiamo a distinguervi dalla concorrenza.
Ulteriori informazioni sulla nostra offerta di servizi
---
An offering that helps capture the opportunities
Alfa Laval's global and local presence, comprehensive offering and world-class support ensure we can help you capture the opportunities of today and tomorrow. There are challenges and tremendous opportunities for those who can respond with flexibility and efficiency. To ensure our hygienic components support these challenges and provide the leading support for dairy applications, we strive to address these four key industry needs:
Supplying products to consumers at a competitive price
Getting the most from raw materials
Reducing waste and emissions
Delivering safe and hygienic products
Optimizing every process
Alfa Laval's comprehensive range of innovative sanitary components are key building blocks in dairy processes such as, milk reception and storage, pasteurization, fermentation, separation and concentration and cleaning in place are important to dairy applications.
Why choose Alfa Laval?
Proven reliability
Increase energy efficiency
Achieve the low operating costs and low total cost of ownership required for good margins in competitive markets
Ensure gentle and effect heat treatment and pumping, essential for achieving optimum quality and yield
Preventivo per Lavorazione dei prodotti caseari