Lavorazione delle bevande
La richiesta di bevande commerciali da parte dei consumatori di tutto il mondo è in continuo aumento: bevande analcoliche, succhi di frutta, acqua in bottiglia, caffè, tè, birra, sidro, vini e altro ancora. Nella produzione di bevande di successo, è necessario sfruttare al massimo le materie prime preservando le desiderate caratteristiche organolettiche del prodotto finale attraverso una lavorazione multi-stage sostenibile, sicura e redditizia.
Applicazioni correlate
Prodotti correlati
Servizi correlati
Tutto
Apparecchiature per serbatoi
Automazione
Componenti per la miscelazione
Dispositivi per lavaggio serbatoi
Filtri
Membrane
Pompe
Raccordi
Scambiatori di calore a piastre
Scambiatori di calore a superficie raschiata
Scambiatori di calore raffreddati ad aria a tubi / batteria alettati
Scambiatori di calore tubolari
Separatori centrifughi
Soluzioni di riempimento
Soluzioni per fabbriche di birra
Soluzioni termiche
Strumentazione
Tubi
Valovole in linea
Valvole a otturatore
Valvole di controllo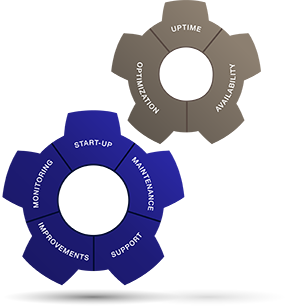 La nostra rete globale di assistenza può contare su professionalità dedicate ed esperte del vostro settore. Siamo qui per mettere a vostra disposizione tutta la nostra competenza e parti di ricambio, ovunque, e ogni volta che ne avrete bisogno.
Il portafoglio di servizi a 360° Alfa Laval soddisfa tutte le vostre esigenze per l'intero ciclo di vita delle apparecchiature – a cominciare dalla fase di avviamento, manutenzione, supporto e miglioramenti fino ai servizi di monitoraggio – per assicurarvi continuità operativa, disponibilità e ottimizzazione.
Riducendo al minimo i costi totali di proprietà, vi aiutiamo a distinguervi dalla concorrenza.
Ulteriori informazioni sulla nostra offerta di servizi
---
In prima linea per quanto riguarda l'innovazione e la produzione di bevande
I produttori sia di bevande che di birra sono oggi di fronte a numerose sfide. Se da un lato i costi di produzione, materie prime e ingredienti sono in continuo aumento, dall'altro ci sono consumatori sempre più esigenti che cercano bevande gustose a basso prezzo.
Inoltre, si devono fare i conti con le sempre più severe restrizioni sui prodotti e con le misure per ridurre al minimo l'impatto ambientale dei processi di produzione.
Le soluzioni Alfa Laval per la lavorazione delle bevande aiutano a vincere tutte queste sfide riducendo i costi di produzione ed i consumi di energia, acqua e quant'altro garantendo comunque livelli igienici eccellenti.
Le soluzioni Alfa Laval garantiscono una produzione igienica affidabile ed un'efficiente pulizia in loco (CIP) delle linee di produzione, nel pieno rispetto dei più più severi standard normativi in materia di igiene.
Ma grazie ad Alfa Laval si possono raggiungere altri obiettivi altrettanto importanti come:
aumentare le rese di produzione e mantenere estesi tempi operativi, con alta disponibilità ed elevati livelli di operatività
diminuire i livelli di perdita di ingredienti e prodotti, sfruttando al meglio le materie prime
ridurre i consumi di acqua ed energia nonché i rifiuti ed il loro riciclaggio.
Ad esempio, la nostra ultima linea di separatori riduce il consumo di energia del 30%. Inoltre, scegliendo la pompa Alfa Laval in base ai propri specifici parametri di lavorazione, è possibile ridurre il consumo energetico del 50%.
Beer recovery
Through an Alfa Laval microfiltration system, Oettinger Brewery has been able to recover 20-25 thousand hectoliters of beer from harvested yeast and reduce CO2 emissions.
near Newsletter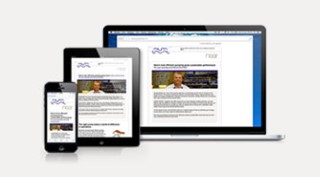 To keep you updated on important sustainability issues and opportunities in your industry and processes.
Ten top tips collection
Preventivo per Lavorazione delle bevande