Lifting performance to a higher level
The best way to ensure that your processes continue to produce top results is to use service solutions from Alfa Laval. With our comprehensive portfolio of services, you've got what it takes to take your processes to the next level.
Service know-how
Well-versed in the art of heat transfer, separation and fluid handling, our knowledgeable service engineers know how to optimize your processes using Alfa Laval equipment. We also apply our engineering expertise to maintain equipment of all makes in good working order through a service we call AllBrands.
Enhance your operations
With Alfa Laval Audit Services, you can realize the full potential of your equipment, system or process. Alfa Laval experts review and analyze the performance of your operations and recommend ways to improve performance and reduce total cost of ownership.
Optimize service intervals
With Alfa Laval Condition Monitoring, you can determine the right service intervals for your equipment. Scheduling maintenance based on actual operating conditions boosts uptime, improves safety and saves time and money.
Alfa Laval Condition Monitoring
Restore performance
Through Alfa Laval Cleaning Services, you can restore process surfaces to optimal condition. Our CIP (Cleaning-In-Place) systems and cleaning agents are specially designed and formulated to effectively remove deposit buildup from Alfa Laval heat transfer, separation and fluid handling equipment.
Alfa Laval Cleaning and Chemical Services
With Alfa Laval Reconditioning and Repair Services, you can ensure your heat exchangers and other equipment delivered by Alfa Laval continue to deliver high efficiency and optimal performance.
Maggiori informazioni
Come possiamo esservi d'aiuto?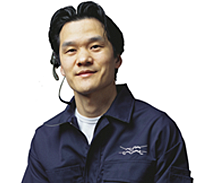 Per qualsiasi richiesta o domanda, contattateci.
Availability of critical spare parts
Choose an Alfa Laval Exclusive Stock agreement to reserve and store critical spare parts for your use at one of our distribution centres or at another location. You pay for parts in full when you request them. Same-day shipping cuts downtime and provides total peace of mind.